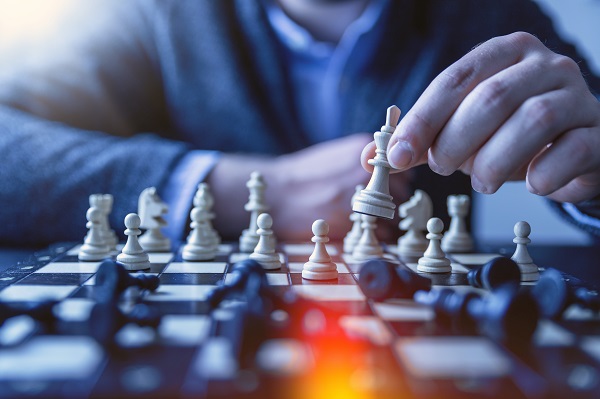 Whether car sharing or rental bikes, most of us are already familiar with pay-per-use as a business model: instead of buying a car, with this model you only pay for the use, which is then billed according to certain parameters such as time or kilometers driven. For customers, pay-per-use means only paying for the actual use. For providers new, and also continuous sources of income open up. But pay-per-use as an idea has long since arrived in production.
This is how pay-per-use look like in manufacturing
There are many possible scenarios for pay-per-use in production. Let's assume that a tool manufacturer no longer wants to bill the use of, for example, milling cutters or drills per piece, but rather depending on the track covered or duration of use. Or a plant manufacturer no longer sells its plants to customers per piece. Instead the manufacturer bills them based on the plants duration of use. In this case, the users of the plant are spared the one-time very high purchase price and the plant manufacturer benefits from a continuous cash flow. However, such a business model requires some technical requirements.
What are the prerequisites for pay-per-use?
Probably the biggest hurdle to pay-per-use is that billing requires the use of the tool or plant to be accurately and completely recorded and this data to be made available to the relevant manufacturer. This is where the alarm bells often ring for data and know-how protectors. Such tracking entails great risks in relation to business and production secrets. The successful introduction of pay-per-use therefore depends to a large extent on offering a data-secure, confidential environment for it.
Pay-per-use can introduce bias
But the pay-per-use approach can also be problematic. An example from car sharing: Although some customers only drive a few kilometers and therefore do not pay much, their driving style may be outrageously. So the tires, brakes or other wearing parts are put under excessive strain. The provider will therefore have to service such a car or even replace it sooner than a car treated with care. This means that the provider also incurs higher costs than originally planned.
The same applies to tools and plants. Here, too, the wear can be high, especially if this has no consequences for the user. Therefore, in addition to pay-per-use, pay-per-stress is an interesting business model. By tracking the relevant parameters, it is possible to measure the wear of tools or plants. However, these must be carefully defined by the providers.
Conclusion
Overall, both pay-per-use and pay-per-stress are attractive business models for tool and plant manufacturers and their customers. During implementation, those involved must pay particular attention to know-how protection and a trustworthy and data-secure environment (in the form of an IIoT platform).
Would you like advice on pay-per-use or pay-per-stress in production? Then contact us.
Quick guide for your start with the IIoT
PDF: Getting Started with IIoT – Practical Guide
Eight-page practical guide for companies planning to get started with Industry 4.0 for their production
Definitions – What is Industry 4.0? And what IIoT?
What exactly is an IIoT platform?
How exactly can you benefit as a company and on what scale?
Where is the lever for optimization and savings?
How do you specifically approach the introduction of an Industry 4.0 platform?
Checklists for the most important considerations in advance and the top security criteria of a platform
Download now